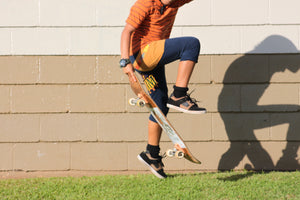 Big Kids 'Opihi Pickers
---
You clamored for bigger sizes, we rallied. Now your active, eco-kids can wear KOOKIES for a few more years. In these sizes, they are mid-calf length. All the upcycled style and comfort the kids love with the loose fit, soft elastic waistband and ample pocket space that define our ʻOpihi Pickers.
Size 8, 10 and 12 mid-calf pants for boys and girls.
Disclaimer: Size 14 and above, so sorry, hang tight, weʻre working on more styles for you.
Sorry, there are no products in this collection.